Wholesale Illustrated
Renaissance Playing Cards!!!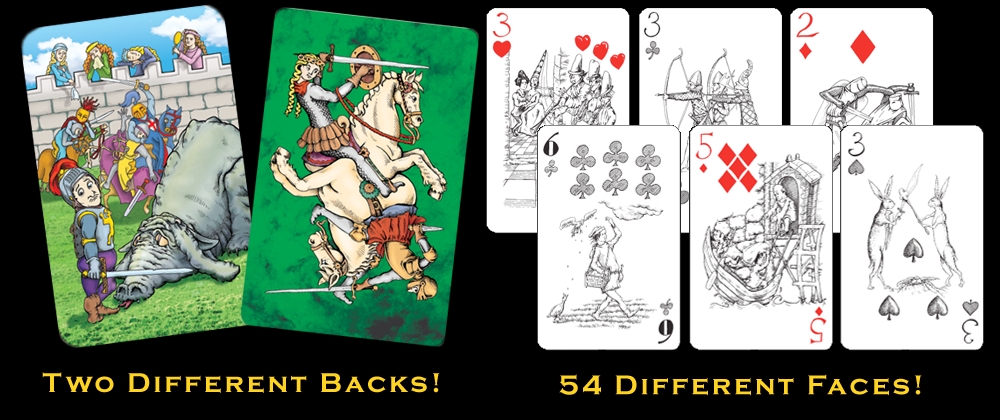 Click here to request FREE samples. Huzzah! Hold these beautiful, fun cards in your hands. See how they will fit right in with your souvenir items! (Available to wholesale customers only.)
Renaissance fairs: click here to order cards. Pay when your fair ends or as they sell.
No money out of your budget up front! And you can return any unsold cards. Painless!
Merchants: (other than fairs) click here to order cards. Please pay when your shipment arrives. Return any unsold cards within 6 months. No risk!
Retail customers click here to purchase my cards in my Etsy shop.
My Renaissance Playing Cards are 2 decks with 2 different color illustrated backs. Each deck has the same 54 different drawings on the faces. By default orders are half of each back. If you want a different mix, please make a note on the order form.
Plus every deck includes a free fortune teling guide! It's a harmless, humorous guide, not for real fortune telling.
All orders include free display decks to show customers, too.
— Contact —
Made and sold by Maxim Hurwicz
Rennaissance Playing Cards
880 527th Circle
Stanchfield MN 55080
— Terms and Conditions —
Wholesale: $2.50 per deck
Retail: $6 per deck or 2 decks for $10
$50 per carton
(20 decks per carton)
FREE extra display decks included
$10 shipping on 1 or 2 cartons
FREE SHIPPING on 3 or more cartons
Renaissance fairs: Pay when your fair ends or as they sell. No money up front out of your budget!
Other merchants: please pay upon receiving your order with invoice
Return any unsold cards for full refund
of $2.50 per deck
(you cover return shipping)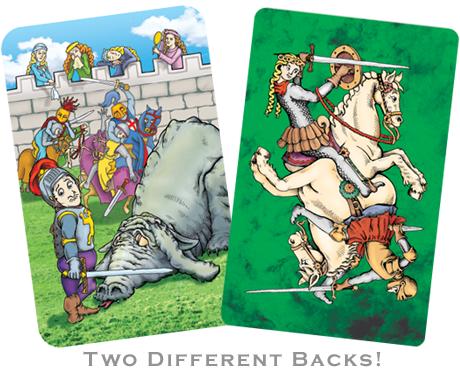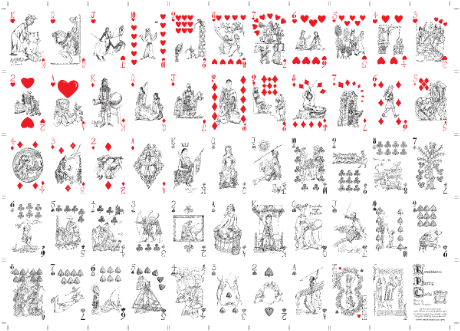 54 different illustrations.
Click to see full size spade, club, diamonds and heart cards.